Who Benefits When Trump Administration Negotiates Lower Drug Prices for Patients
The Trump Administration is promising lower drug prices; while also pushing for greater accessibility to drugs for all Americans.
According to a recent May 11, 2018, White House briefing by President Donald Trump, the goal is to "bring soaring drug prices back down to earth," while also promote competition among the nation's leading drug companies. The president says all Americans will benefits from this proposed change because it will protect a patient's overall access to drugs.
Shifting The Main Goal
Another aspect of the Trump Administration plan to cut drug costs is linked to an initiative that is different from Obamacare. Because Trump wants the federal government to directly negotiate with pharmaceutical companies for lower prices and greater accessibility to drugs. Those who will benefit from this change include seniors and lower income citizens on a fixed budget. When it comes to what will Trumpcare accomplish, the view is more tools to negotiate much better drug deals on behalf of American health insurance customers, as well as employers and insurers.
Trumpcare Benefits Explained
At the end of the day, what Trumpcare accomplish will be much different from Obamacare, says health insurance professionals. Because those who will benefit from this change may not yet be paying high drug costs. The goal of Trump's administration plan is for greater accessibility to drugs for all Americans, added a health care administrator sharing views on a social networking site. The administrators went on to explain how President Trump outlined a plan that would permit Medicare to start negotiating lower drug prices. This action comes at a time when the federal government states that "Americans pay 1.8 times more for the exact same drugs as other nations." The proposed benefits of Trumpcare for lower Medicare drug prices include:
Reduce prices for most costly drugs covered by Medicare Part B; while the goal is to slash Part B drugs when prices exceed what other countries pay for the same drugs.
Help citizens using Medicare by offering more reimbursements for drug costs making this plan different from Obamacare.
Most lawmakers back this Trump plan to lower drug prices so it looks good to go once Congress approves this Trump administration plan.
The Trump plan to lower drug costs is supported by Republicans and Democrats; while doctors and members of various drug companies also support this initiative that levels the playing field in terms of charging Americans what people in other countries pay for the same drugs they are taking. While this may sound logical, President Trump said it is not being done right now and that's the reason for this creation of price controls for drugs as the best solution.
In general, Health and Human Services Secretary Alex Azar said in an HHS press release that "the United States will finally be able to confront of the most unfair practices that drive up the cost of medicine. For decades other countries have rigged the system so that American patients are charged much more, and in some cases much, much more for the exact same drug." Secretary Azar also said in a May 2018 HHS report that those who will benefit from this change will notice the change when there is more accessibility to drugs.
What Will Trumpcare Accomplish?
According to Senate Republicans, there is lots of political support across the aisle for finally taking on the big drug companies and lowering drugs for all Americans. While there is some concern in conservative circles in Washington that lowering drug pricing risks the dangers of socialism, there is enough hard data that drug price controls are needed in a time of massive costs for health care in the United States as 2019 years. The president wants to get a handle on this out-of-control drug pricing before another year goes by, said a longtime nurse sharing views about spiking drug prices on a social networking platform recently. The nurse went on to explain some drug manufacturers are even hiking prices now that the president has asked to roll drug prices back to logical levels. "I think this reduction in drug prices will take hold in 2019 because the president and lawmakers on both sides are pushing hard for this," added the nurse sharing views online.
Surging Drug Prices get the President's Attention
President Trump is age 72, and has lived long enough to know that fellow seniors and all Americans are spending lots of their hard-earned money on prescription drugs, states a senior action group offering opinions online. The group thinks President Trump is doing a good thing when it comes to "rolling back way too high drug prices." They also say the president has the support of the American people because we as a nation are all in the same boat when it comes to how to pay for rising health care. The president's solution is a positive one; to make a new deal with the nation's drug companies to lower prices across the board. President Trump has said that lowering or deferring price increases on drugs is not only good for the country, but logical when other countries are paying far less for drugs than most Americans. At the same time, public opinion is on the president's side because it is known that the pharmaceutical companies have been raising the costs on drugs for years, if not decades. Thus, the best solution, say lawmakers, is to "follow the president's lead on this and demand drug companies lower prices.
Drug Companies Lowering Prices
In the wake of President Trump's recent demand to lower or roll back drug prices, there is good news from Merck and other pharmaceutical companies when announcing proposed drug price cuts in 2019 for upwards of 20 percent. Meanwhile, Merick said it will not boost "the average net price of its entire portfolio of drugs by more than inflation annually." Merick is concerned one of the nation's largest drug manufacturing companies. The benefits of lower drug prices include:
Seniors will now have drug costs and premiums that are more fair and manageable.
High drug bills of the past will be removed for seniors who always feared not having the funds to cover their meds.
Pharmaceutical industry "middle management" will be removed to help pay for lower drug costs, says a congressional watchdog group.
Drug companies will also be ordered to provide drug discounts under this presidential initiative.
The aim is to drive Medicare spending down; while controlling drug costs is one best way, says the president.
In general, all Medicare beneficiaries will benefit from this new Trump administration drug plan that aims to cut all Medicare drug costs across the board in 2019 and beyond.
Those Who Will Benefit From This Change
There are millions of Medicare seniors and others who will benefit from this change in drug price charges. In fact, this initiative by the president is all about getting the "best deal" for hard-working Americans on a fixed income than to reward the already rich drug companies with more profits from Medicare's federal budget. While the concept of lowering prescription drugs for all Americans may sound logical, this act of charging consumers for a product or service is simply the "American Way," while so is being fair.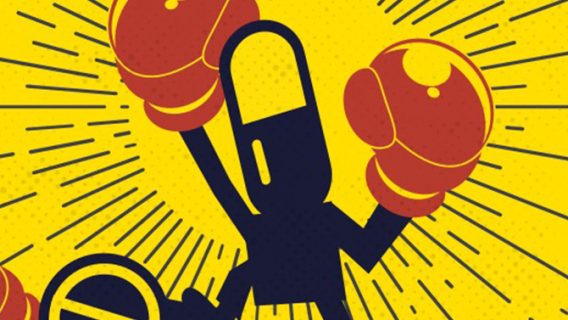 "I guess the president is asking for 'fair' more than just more 'profit' for the drug companies who are making billions on the backs of people needing specialized drugs," says retired nurse Joan Miller of Portland, Oregon. Miller says "the high cost of drugs" is why some seniors may be ill because they "simply cannot afford the meds their doctor prescribes. The solution is the president's plan to lower prescription drugs and I'm all for it," added Miller with a smile on her face. The 73-year-old also noted how her own drug needs have increased in recent years and "so have my costs to purchase these drugs. Whatever the president can do to lower my health costs would be most appreciated," she said. Still, she and other seniors realize Congress must take this presidential initiative up so that all drug companies lower the cost of prescriptions across the board for those on Medicare.
In Conclusion
Overall, the Trump proposal will lower Medicare's prescription benefit; while also sharing rebates for select drugs when consumers purchase drugs from their local pharmacy. Trump's proposal would also expand Medicare's "catastrophic drug benefit" so lower-income seniors will not have to pay high co-payments. Congress expects to pass the president's proposal to save Americans billions of dollars on the cost of their current very high prescriptions.