Availability of Dental Coverage for Seniors Under Medicaid and Everything You Should Know
Dental care can be quite expensive. Therefore, obtaining coverage at any age is critically important for a person's overall health and well being. Dental coverage is available for seniors on Medicaid. Medicaid is a Government based program that provides health coverage to those who are considered to be poverty level.
Previously, Medicaid did not offer any dental benefit to its recipients. However, it appears that dental coverage is now available for eligible seniors on Medicaid. Medicaid typically did not offer any kind of dental care in previous years. However, depending upon which state a senior citizen resides, dental coverage may be available under Medicaid. A recent study by the American Dental Association highlights that only 6.7% of adults aged 19-64 have both Medicaid subscription and dental insurance, which is a good enough reason for concern. Getting and renewing dental insurance with comprehensive benefits can burn a hole in your pocket. This is where Medicaid comes in, providing dental insurance at an affordable price. The cost can vary in different states.
Availability of Medicaid Dental
It seems that seniors on Medicaid may be able to receive dental benefits depending on where they live. Currently, 21 states do offer optional dental coverage for senior citizens on Medicaid. In order to find out if your Medicaid plan covers dental, you need to contact your local Government office that handles your current Medicare Plan.
How Do The Programs Work?
The way in which the program works is that each year the Government sets aside a special fund for Medicaid patients. If you live in one of the 21 states that currently offers dental coverage under the Medicaid Plan then you may be eligible to receive dental coverage. The Medicaid dental coverage for seniors is an added benefit which is a great help, especially to senior citizens. However, the funds that are set aside each year for dental coverage is basically given out on a first come, first serve basis. Once the funds run out, you will have to wait until the following year before the Government releases additional funds which go toward dental benefits.
What Does Medicaid Cover?
Medicaid is a state-run organization committed to assisting elderly people, low-income families and practically anyone in need of their services. They introduced programs that provide low-cost health insurance to people who require it. Out of 50 states in the country, 32 of them has rules of automatic eligibility for Medicaid considering that the applicant is a recipient of Supplemental Security Income. It is to be noticed that every state has its own rules and eligibility criteria for access to the Medicaid Services. Coverage of dental under Medicaid is restricted to only emergency services and dental work that is necessary. Any medical condition that requires the dentist to perform a procedure for immediate pain relief, control bleeding and eradication of any infection would require emergency dental services. In the U.S. there are currently 18 states that provide only emergency dental services under the Medicaid coverage. Dental work that is not urgent but necessary is covered by Medicaid in all the 50 states with the state having the power to decide whether the treatment of the situation is absolutely necessary or not.
What About For Seniors?
Dental coverage for seniors is provided by Medicaid which includes both emergency services and necessary treatment of dental conditions in most of the states. There is absolutely no minimum requirement to avail dental coverage for seniors through Medicaid. Elderly people and individuals with disability or low-income should mandatorily apply for Medicaid Insurance even if the chances of getting qualified are slim. With each state having different schemes and coverage, one of them might work for the applicant. If the application is approved, the coverage starts instantly as there is no waiting period.
What Are Coverage Plans Based On?
Coverage plans are based on income, and carefully choosing a feasible scheme is a crucial decision which can be made after consultation with the nearest Medicaid State Agency. After successfully acquiring a Medicaid health insurance scheme, comes the stage of making an appointment with a dentist at the nearest dental provider suggested by Medicaid.
Requesting Dental Coverage
Seniors on Medicaid must request dental benefits coverage at the beginning of the fiscal year. Requests for dental benefits coverage are processed and granted according to how and when the requests were received. If you've managed to receive approval for dental benefits under Medicaid, you will receive a grant letter in the mail within 6 weeks after your request was approved.
Approval Letters Contain The Following:
Name and address of the recipient.
Date request was approved.
Amount of dental benefit allowed.
The effective date of coverage.
Seniors On Medicaid
If a senior on Medicaid was granted dental coverage they must follow instructions on how the coverage is allocated. For example, a $3.000 total dental benefit for the year may be allocated in the following manner:
Up to $500 toward x-rays, fillings, scaling,
Up to $1,200 toward root canal, oral surgery.
$2,500 toward crowns/ implants/ dentures.
Therefore, you can more than likely have a good deal of required dental work done without having to pay a great deal out of pocket expense. If a Medicaid recipient is in need of additional dental work which is not covered at present, the Medicaid recipient would have to contact their Medicaid office about possible additional funds for their dental work.
Alternatives Where Dental Coverage Isn't Available
If you currently reside in a state that does not offer dental coverage through Medicaid then you may be able to receive information on what is called a Market-place dental plan. If you are able to receive coverage through a Market-place plan then you could use Market-place coverage until your state receives additional funds for dental coverage. Important things to keep in mind when inquiring about Medicaid based dental benefits:
Medicaid dental benefits are optional.
You must reside within one of the 21 states listed as offering the benefit.
You must apply for the additional dental benefit.
Approval based on the availability of funds.
Here are just some of the states that currently offer optional Medicaid based dental coverage. A total of (21) states currently offer coverage. As of January 1st, 2018, two additional states will be added to the existing list.
Oregon
Pennsylvania
Missouri
Michigan
New York
Ohio
Dental care is critically important not only for seniors but for people of all ages. Regular dental care can not only keep teeth healthy but it can also prevent other serious illness such as heart disease. There is a direct link between poor dental care and heart disease. Even if a person does not require any major dental work, it is recommended that you have at least two dental cleanings per year. For a senior citizen on Medicaid, it can actually be life-saving to receive dental coverage to handle their existing dental needs. If you live in a state that currently does not offer dental coverage under Medicaid, you may wish to contact a Medicaid Representative to discuss in greater detail. Every little bit helps especially when it concerns a senior citizen who is currently receiving Medicaid benefits. Help is available, it is a simple matter of making the correct contacts at the proper time.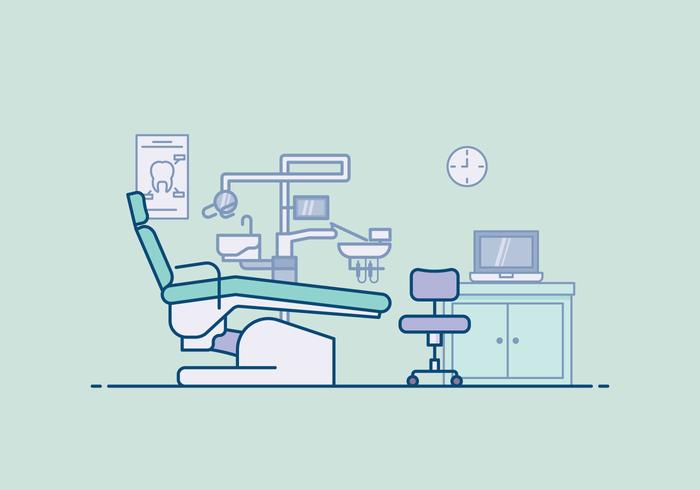 At The Clinic
One should collect any recommendations and medication suggested by the doctor on a piece of paper.  After understanding the recommendations of the doctor about which treatment and medications to opt for, a cross-check done with the Medicaid dental coverage will provide an estimate of the expenditure that will incur. Studies show that the dental coverage for seniors does not include the recommended procedures or treatments suggested by the dentists most of the times. To date, with only a few states literally providing a comprehensive dental treatment it can be a reason for concern in the near future. In such cases, it can put a strain on your budget. Hence, looking for other feasible dental service providers that will finance the treatment and dental visits and recover money in installments is advised. In case Medicaid covers the treatment, you need, it is recommended to get the treatments and procedures done at the dental clinic and later on e-mail the bill to Medicaid, or hand over a copy of the bill at the nearest Medicaid State Agency.
Enquire at Medicaid
It is important to enquire at Medicaid regarding for confirmation of receipt of the bill and follow up at regular intervals of time until the reimbursement is made. It is evident that the Medicaid dental coverage for seniors is available only for certain medical situations. The implementation of comprehensive treatment in the majority of the states is yet to be achieved. Most of the times the procedures and treatments suggested by dentists are not covered under Medicaid Schemes. In case of complicated and urgent conditions, there is coverage of dental under Medicaid for the cost incurred for stay at the hospital but not the treatment costs. If a dental exam is to be done before performing a major procedure such as a heart transplant, Medicaid would then cover the dental checkup costs. Regular visits to the dentists are not covered under the Medicaid coverage, resulting in personally financing the treatment unless one has a separate dental insurance.