Obtaining Medicaid Assistance While Collecting Social Security Disability Insurance
Medicaid is a medical insurance program given to people with disabilities and/or low-incomes. It protects mostly children, people over the age of 65, the disabled and/or the blind.
In some states, you will even be eligible for Medicaid if your earnings are below certain income levels. More than 30 states provide Medicaid to people with Supplemental Security Income (SSI) benefits. Depending on state laws, however, some states provide Medicare instead of Medicaid to people who have an SSI instead of a Supplementary Security Disability Insurance (SSDI). Nevertheless, people with disabilities, pregnant women and/or children are likely to get more focus in terms of receiving Medicaid. If you are disabled and apply now for Medicaid assistance you shall begin receiving resources and support immediately.
If You Don't Have Medicaid Already, You Will Need To: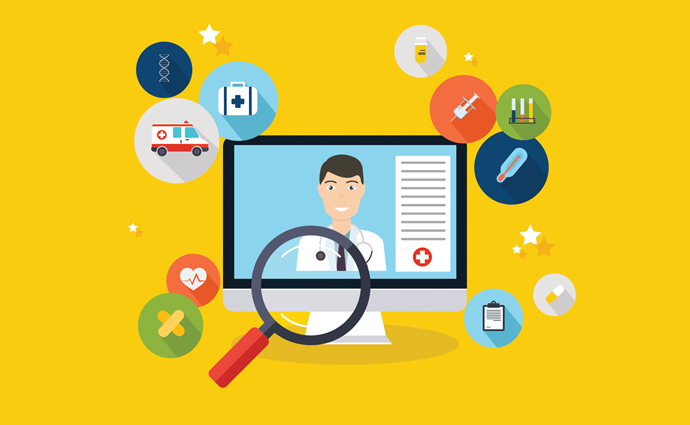 Go to the website https://www.healthcare.gov/medicaid-chip/
Select your state from the website menu for contact info to your state office, or, create an account to fill out an application.
In Order to Qualify For Medicaid You Must:
Have a qualifying disability
Have been eligible for an SSI cash payment for at least one month
Meet all the other eligibility rules plus the resources test
Prove a Legitimate Need for Medicaid over Conventional Health Insurance
Have savings which are insufficient to replace your SSI as defined by state qualifications.
If your state allows for people with SSDI to apply for Medicaid you shall receive its benefits. Even if your state hasn't expanded Medicaid and you don't qualify for income alone, you can apply. Moreover, if you qualify you will start receiving Medicaid assistance immediately. You can also directly apply for Medicaid through the Health Insurance Marketplace or through your state Medicaid agency. You shall receive your Medicaid assistance directly or from private insurance companies.
What You Should Know When Applying
Unfortunately, not everyone will be approved for Medicaid but there are still other healthcare options. If you do not qualify based on your disability, you are likely to still be eligible based on your income levels and receive the tax credit. Your eligibility shall be tested by the state under their guidelines for qualification. You shall need to mention that you have a disability due to which you need medical assistance in order to apply for Medicaid. This will make the state office send your application to your Medicaid office to check if you qualify for it based on your disability. If you are in need of daily assistance due to your medical conditions, the state shall provide you with such assistance after you state the condition, i.e.: if you need assistance in your daily life due to certain mental or physical condition. The state office shall send your application to the insurance agency in your state for them to check whether you truly need the daily assistance or not.
Getting Assistance Either Way
Medicaid assistance is not time constrained and can be applied for at any time immediately after which you shall receive said assistance. The state shall provide you with the resources and/or assistance that you require; mostly paid visits to the doctor, vaccines, medicines that you need, further assistance as per your disability, food, and water (if needed and qualified for), etc. The Medicaid program has been providing assistance and resources to individuals as well as families in need for more than six decades now which has helped countless American families and citizens with the help, support, and resources that they require. The Medicaid program will help out citizens of America in their daily lives in the future as well.
How You Can Obtain Medicaid Assistance While Collecting Social Security Disability Insurance
Illness, disease, and injury can be scary, especially if you do not insurance to covered needed services. However, the government has tried to make access to services easier and more affordable. This means that if you have a low income, you might qualify for Medicaid, which is offered through your state. Additionally, people with disabilities might be collecting social security disability insurance. These individuals will receive Medicare through the federal government. Then there are situations in which people can qualify for both programs.
Social Security Disability Insurance

Social security disability insurance (SSDI) is provided through the federal government. You are required to submit medical information to prove your disability. Usually, this process can take a long time (years) and may involve an appeal and a hearing in front of an administrative law judge (ALJ). This benefit is based on your contribution, when you could work, towards the federal social security fund that grants benefits. If you are granted the SSDI, you will begin collecting social security disability insurance benefits right away (and be given back money from the time you first applied and become eligible for Medicare (even if you are under age 64).
Adding HMO To Your Plan
You can also add on a Medicare Advantage plan to give you an HMO like an insurance plan. These plans will pay for most services and some come with dental and vision coverage. However, they generally come with copays or coinsurance that need to be paid every time you see a doctor, receive a service, fill a prescription or receive a test. There is a program that will help some Medicare recipients pay less for their prescriptions. Considering that Medicare recipients are on a fixed income, prescriptions can add up to a lot of money. Collecting social security disability insurance does not necessarily mean you are disqualified for Medicaid.
Medicaid
Medicaid is provided through your state. Obtaining Medicaid assistance is for low income or disabled people. The difference in providing Medicare to the disabled opposed to Medicare, through SSDI, is that usually, the disabled person has never worked. When you do not have money paid into the social security insurance fund with the federal government, you do not have access to the SSDI. Instead, you can qualify for Supplemental Security Insurance (SSI). This benefit is usually a fraction of what SSDI would have been, so most people who get SSI meet the income limits and also get Medicaid. Medicaid provides all necessary services, including prescription coverage. Some states will even provide dental and vision insurance for adults over age 21. Otherwise, the coverage is only for children (people under 21). Medicaid generally has little or no copays and coinsurance. This is important because, if you get Medicaid, you probably cannot afford copays, especially for prescriptions.
What If I Qualify for both SSDI and Medicaid?
This happens when the income of the person falls within the income guidelines set forth by their individual state. The income guidelines can vary from state to state. Additionally, there are rules and statutes that guide who can qualify for Medicaid. The qualification for SSDI recipients in obtaining Medicaid assistance is complex and confusing. In fact, there have been many times where a person was denied Medicaid because the income from SSDI is used in the calculations of benefits. This is unfortunate because Medicaid is needed by most people who are on SSDI because the copays and coverages tend to be greater than those of Medicare plans.
Do Thorough Research
It is important to research or have someone research for you, the rules about who is eligible for both programs. There is a lot of conflicting information available. You might find that your state says one thing and the Department of Social Services says something different. In these cases, you might get denied coverage by Medicaid. If you think the decision is wrong, you will have to request an appeal hearing. At the hearing, a third-party will review the documentation presented and make a decision as to whether benefits should be awarded or not.
Family Medicaid Options
Moreover, if anyone in your family also qualifies for Medicaid they will also be covered if you are enrolled in the program. You shall have to mention about your family in the application or when your insurance agency asks about it. If you are able to prove that one or more of your family members are disabled or in need, they too shall receive the benefits of Medicaid along with you. Your Medicaid enrollment will ensure that everyone in your family who is in need of the assistance and will receive the same benefits that you will. With your Medicaid assistance, you will be able to get them as well as yourself the resources you need in order to survive and lead a better life. The receivers of Medicaid over the years have successfully gotten the assistance and resources they need which has helped their lives become better and their illnesses are taken care of. The Medicaid program that the government provides to you shall be used anytime you or your family needs them and as much as needed.
Final Thoughts To Keep In Mind
There may be programs out there that can help you. Obtaining Medicaid assistance is one of those programs. If you think you might qualify, even if you are getting Medicare through SSDI, reach out to your local resources. You can even go online and fill out the application that will be sent in electronically. If you can't do it yourself, make sure you find someone trustworthy that can help you. There are advocates for seniors and the disabled. If you do not have a computer or do not really understand them, you can either go into your local social services office or call them on the phone. You may need to provide some documentation, but they can help you figure out what you need. The worst that can happen is that they say you do not qualify.
About Author
Senior Health Insight Team
Senior Health Insight is a free online resource for helping both seniors and caring families gain an understanding of the various healthcare solutions available to cater to a variety of circumstances. Senior Health Insight was created by health and insurance professionals to provide a one-stop information source for senior health care. Let Senior Health Insight help you and your family navigate Senior Health complexities with confidence.